Kids Fall & Winter Wardrobe Essentials on a BUDGET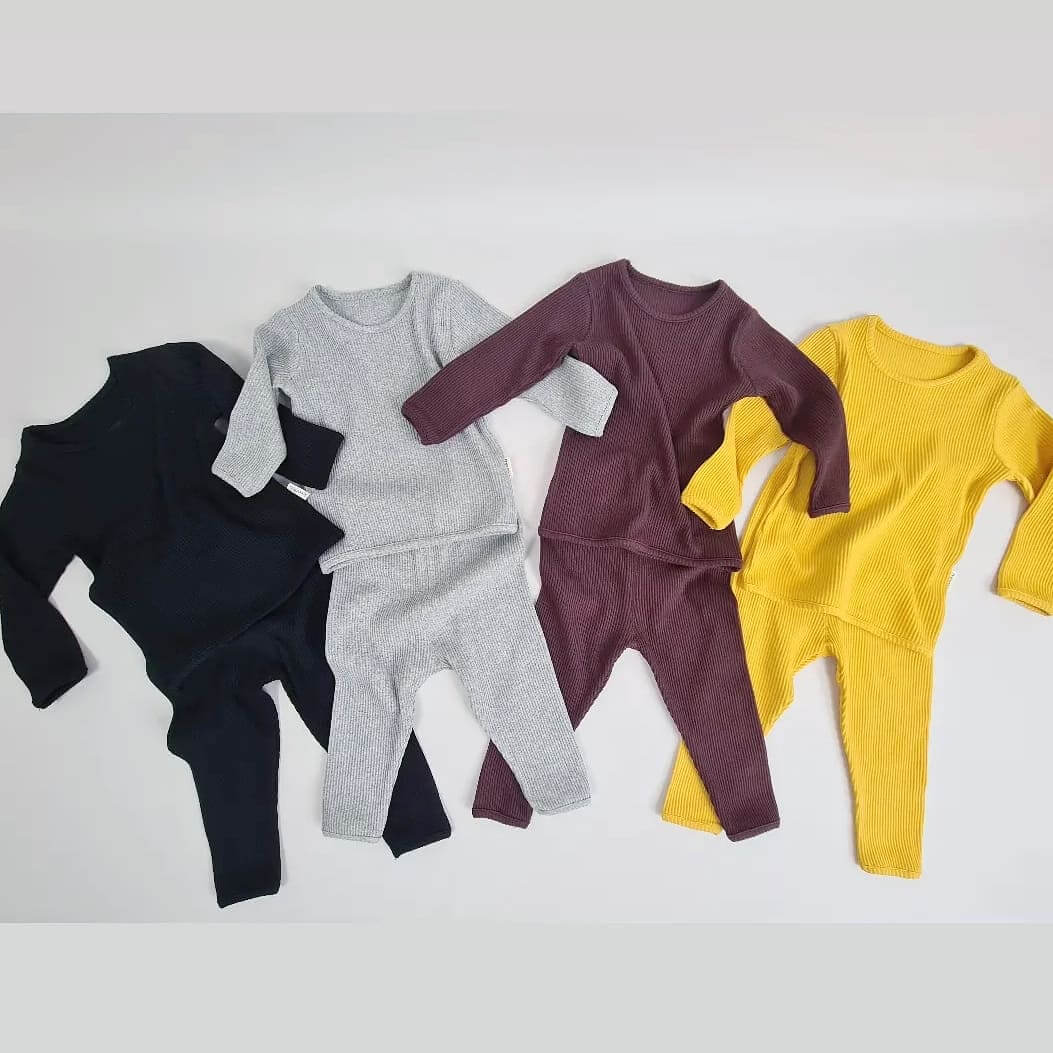 Kids Fall & Winter Wardrobe Essentials on a BUDGET
Below are all of the essential clothing items for a typical cold weather, especially here in the UK kids fall/winter wardrobe.
The advantage is that our ribbed cotton collection comes in hand as you can wear them as pyjamas, nursery, playground and overall day to day 2 piece outfit so the list get's way smaller saving you money, time spend to prepare the outfits and space in the wardrobe or the laundry basket :)
I've broken the essentials into five categories: tops, bottoms, underthings, footwear, and outerwear and listed the number of items we typically have in each category to give you an idea of how much you might need. 
Keep in mind we do a load of laundry roughly every other day, about 5-6 loads per week for our active family of 4(Luna gets load of towels dirty after her daily walks:). 
Your needs will vary depending on whether you do laundry more or less frequently. If you do laundry about once per week you'll probably want at least 4-5 ribbed sets in different colours that you can also mix and match. I will personally go with 7-8 of each undershirts/layering tees, socks, and underwear since these items typically need a wash after every wear. 
TOPS
 DreamBuy Ribbed Cotton Coord sets (4-5)
Sweaters (1-2)
Dress (girl) or dress shirt (boy) (1-2)
BOTTOMS
Already coverd with our 2 piece sets  (4-5)
Jeans (1-2)
UNDERTHINGS
Undershirts/layering tees/tanks (4-5)
Socks (4-5)
Tights (girl) (1-2)
Underwear (5-6)
FOOTWEAR
Sneakers (2; one nicer pair and one for getting dirty)
Nicer shoes (1) 
Winter boots (1)
Slippers (1)
OUTERWEAR
Light jacket (1)
Midweight jacket (1) 
Winter coat (1)
Snow pants/suit (1) 
Hat (1-2)
Gloves/Mittens (2)
Scarf (1) 
Let us know if you have any must haves that we might've missed in the comments section down below :)
---